Device Cycle
Asset Management
Ensuring your business is equipped with the right technologies is paramount. In order to keep up with rising metrics for productivity and customer satisfaction while maintaining cybersecurity, it pays to partner with an organization with the experience to set your business on the right path. That's where Carrier Hub along with their partner, Konica Minolta come in.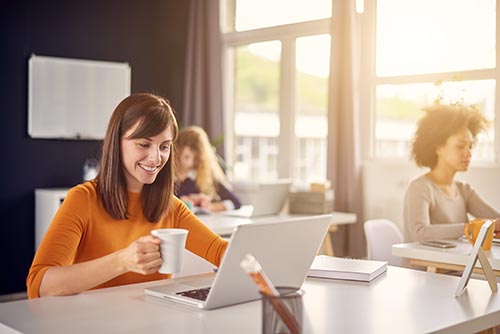 IT TECH ASSURANCE
Carrier Hubs IT Tech Assurance practice along with Konica Minolta will work with you to tailor and customize optimal devices, applications, and/or data IT solutions that work toward your organization's goals. We'll help you determine and acquire the hardware and software you need to amplify and accelerate your business operations with utmost efficiency.
Backed by a powerful combination of top-tier technology partnerships, a vast footprint in hardware and software, and superior service/support, we can offer a single source for all of your technology needs. We'll collaborate with your team to determine the best hardware, software and strategies for your needs and budget, then help to ensure seamless integration.
End-to-End Device Lifecycle Management
As your business grows, the right technologies are essential to enhancing your transformation journey. We are here to help address all of your hardware and software needs. Through a relationship with a well-established professional technology services provider like Konica Minolta, your business can enjoy the benefits of access to technology partners such as Apple, Microsoft, Google, Lenovo, Cisco, HP, Dell, and thousands of other technology vendors.
Together, we'll work to select the latest and greatest in hardware, software, and network applications and support you in every step of the process. From consultation to implementation, and even through to asset disposition, we will help design and orchestrate a tailored, cost-effective package that is right for your needs for device lifecycle management.
Learn How IT Tech Assurance Can Benefit Your Business
With Carrier Hub, integrating an IT solution that benefits your business is a smooth process. We work closely with clients to tailor plans to their precise needs. Get started today!